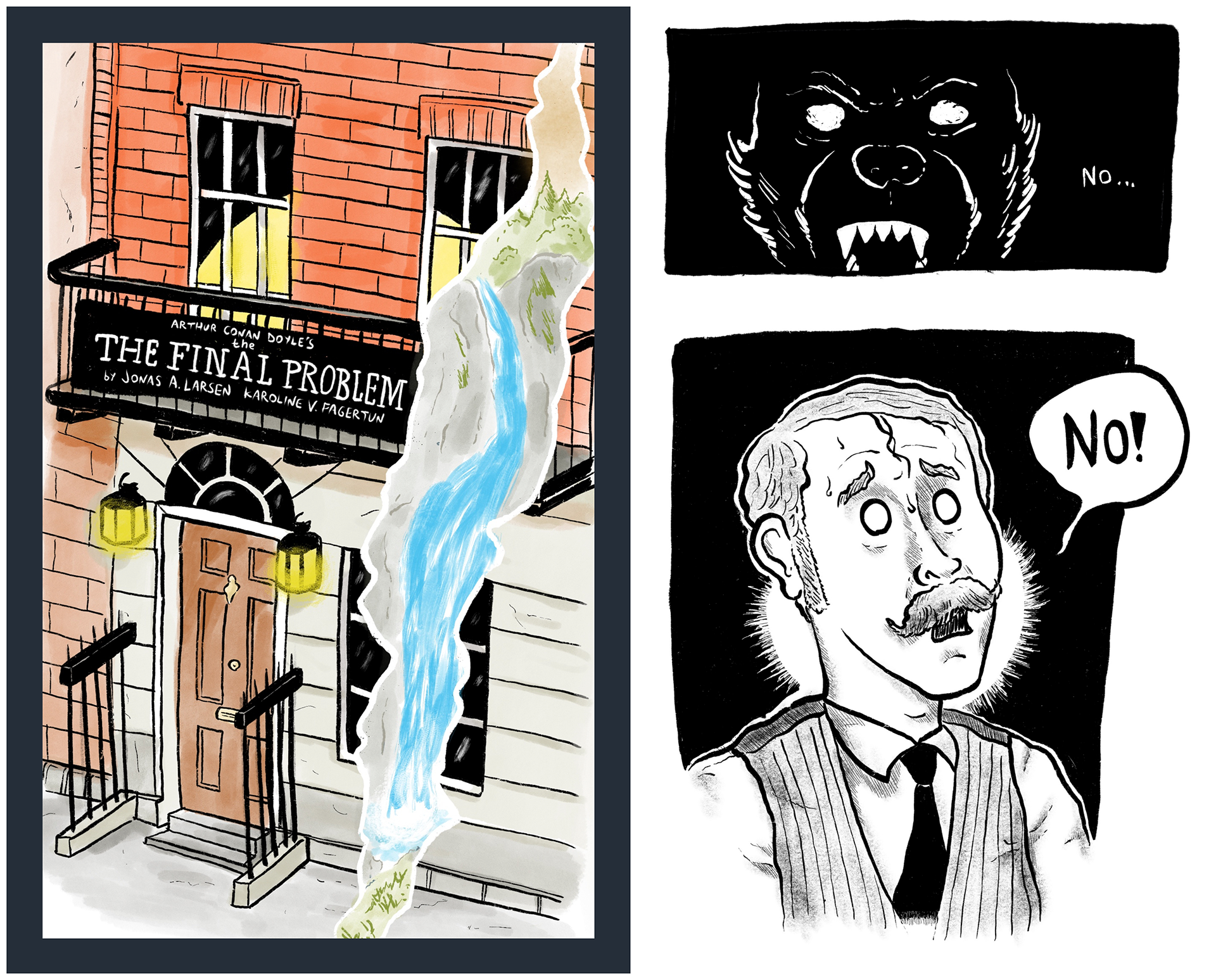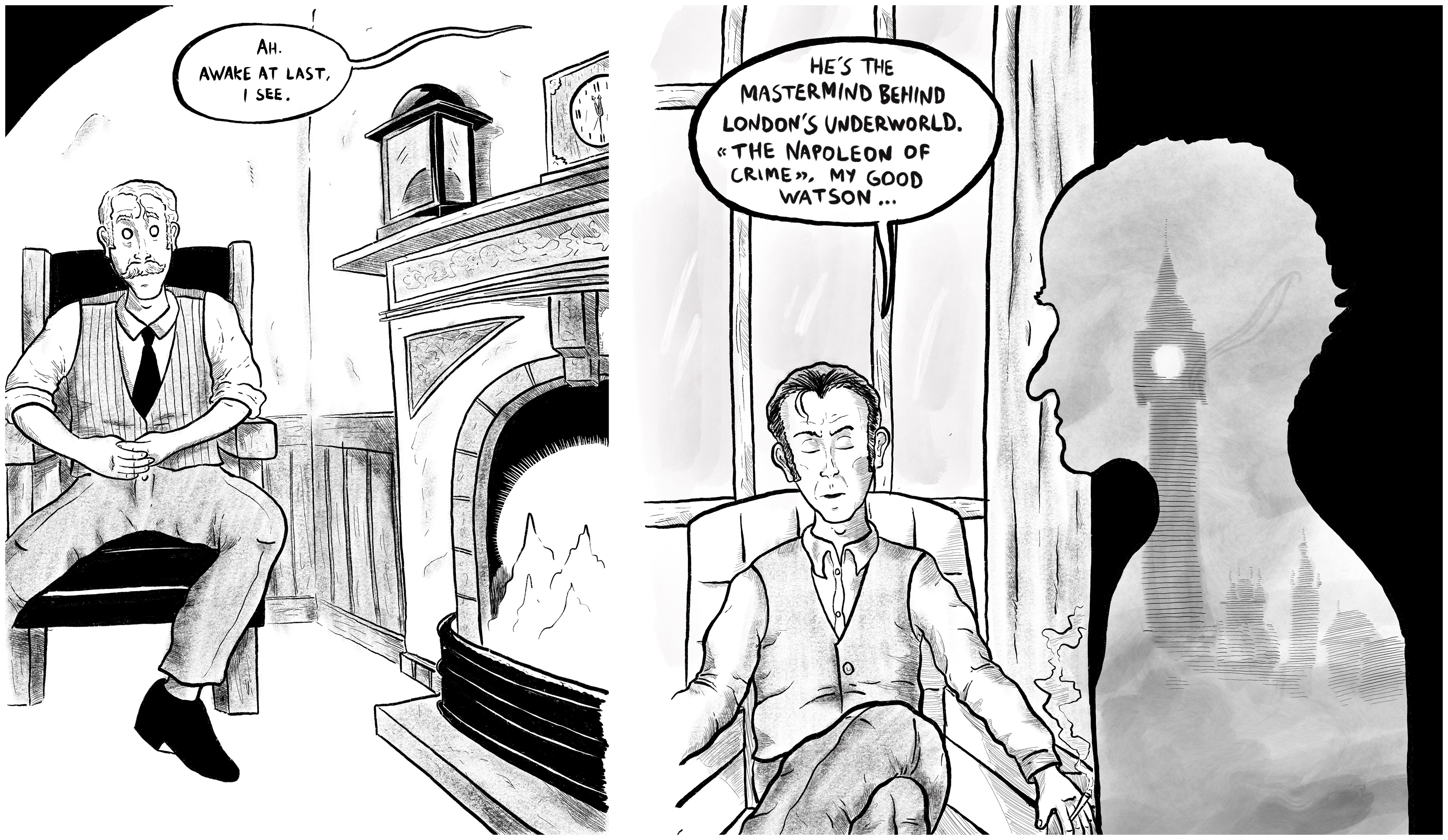 One night Dr. John Watson is - for the first time - seeing his friend, The Great Detective Sherlock Holmes, as a terrified man. And thus he learn about Professor James Moriarty: A genus mathematician and also The Napoleon of Crime. Struggling with horrors from their prievous case, the dog case of the Baskervilles, Watson travels with his friend to the continent in an attempt to stop Moriarty once and for all. The thing is: Professor Moriarty is not your common criminal -- he is very much Sherlock Holmes´ intellectual match ...
The book is a visual adaption of Arthur Conan Doyle´s short story (1893). 
Published by Coffee Black Ink ltd in november 2018.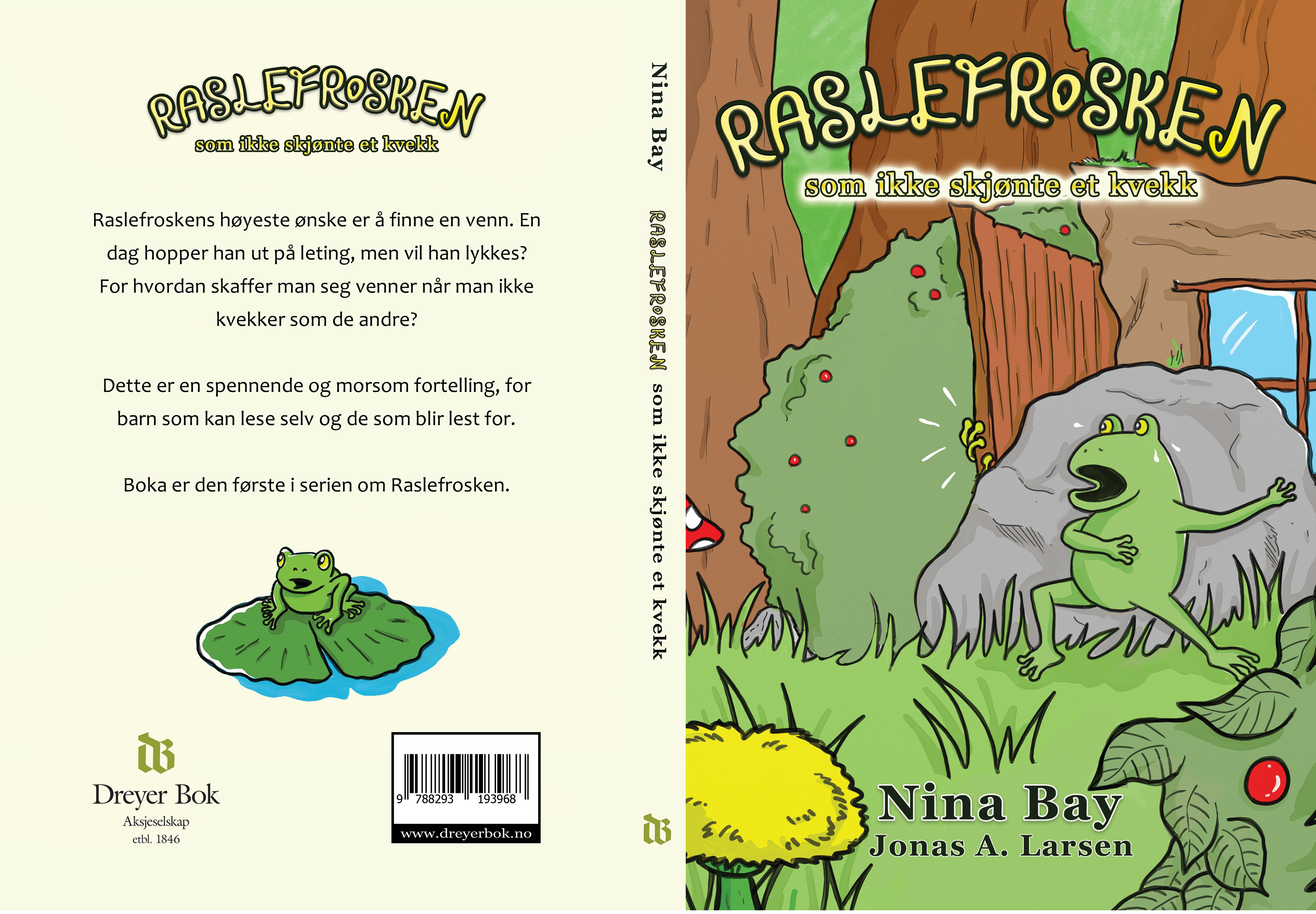 Children book published by Dreyer Forlag, April 2018. 
Written by Nina Bay. Illustrated by Jonas A. Larsen.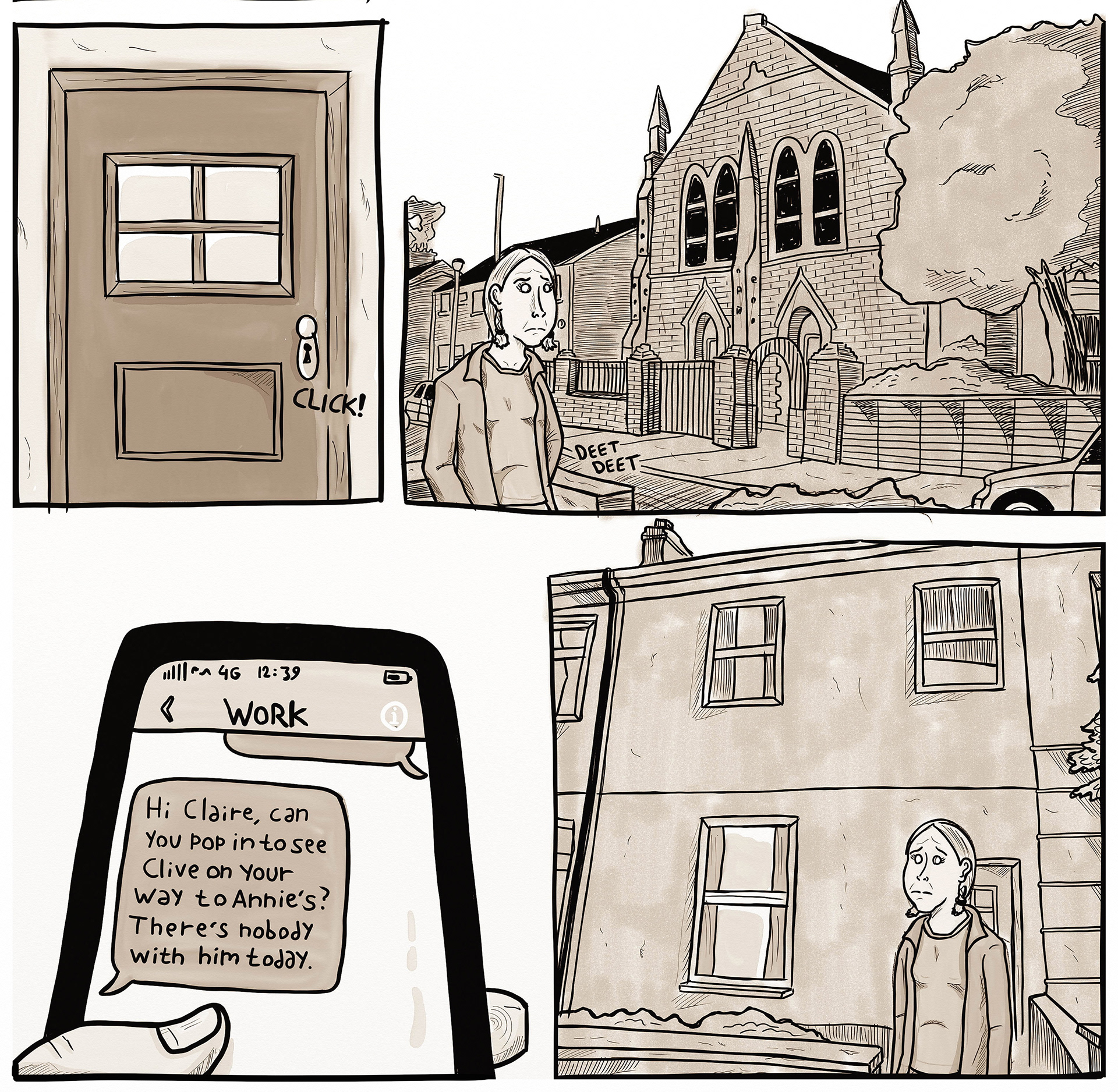 Comic published by All is not well / Cardiff University, December 2017.

Script: Jonathan Clode. Art: Jonas A. Larsen